No boxes. Just space for you to grow.
This self-paced course is designed for adults and grounded in compassion. We'll cover 10 key topic areas, with over 20 hours of content!
In this course, we'll cover:
How to define your own sexual values
Anatomy
Desire
Consent
Reproductive wellbeing
Pleasure tools
Self-pleasure
Sexual communication
STI prevention & management
Cultivating playfulness
Pre-Order Access
"As a relative newcomer to shame-free sex-ed, I very much appreciate your style. Every class I noticed myself feeling validated/disarmed/relaxed and open to the information in a way that I haven't experienced before."
20+ Hours of Content

You'll have access to the course content for one year from the date of purchase, so you can take your time moving through all of the lessons!

With more than 20 hours of content, plus journaling exercises, worksheets, and bonus resources, you'll find plenty of rabbit holes to explore.

A Welcome Box

I'll mail you a welcome box valued at $175 complete with a workbook, additional resources, and tools for exploring your pleasure.

*Welcome boxes are an optional add-on. If you would prefer to not receive a welcome box, you can select that option at checkout.

Two Free Q&A Calls

You'll be able to schedule two 30-minute private Q&A calls so that you can ask your course-related questions.

If you live in a significantly different time zone or we can't find shared time to chat, you'll be able to ask your questions via email.
Pre-Order Details
Pre-orders are available at a discounted rate and with payment plans (3 payments, every other week). Payment plans will not be available once the full course is released.
Pre-orders are open until May 19, 2023.
Course access will open June 19, 2023.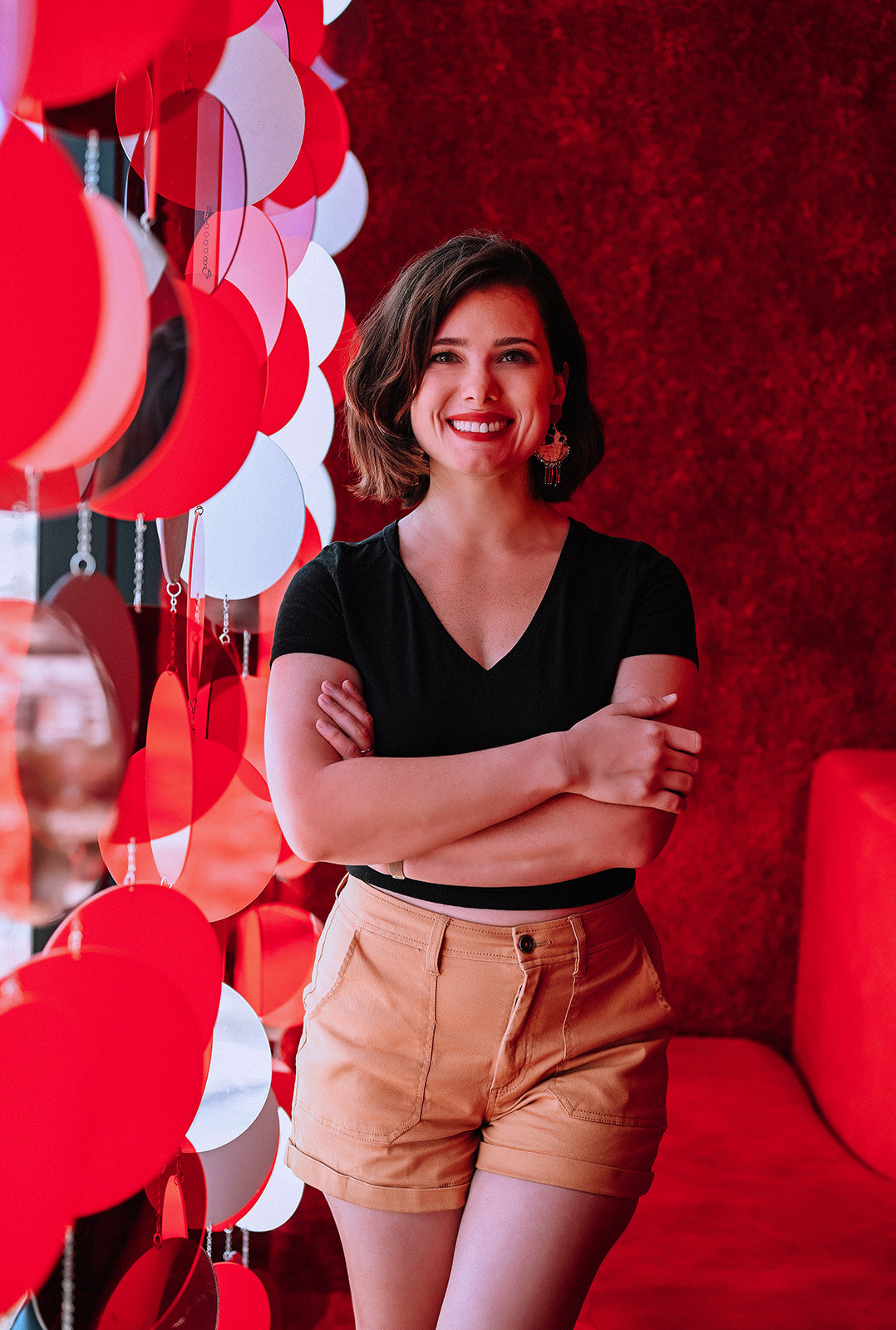 Hi! I'm Cassandra.
I'll be your instructor throughout this course, and you can use she/her pronouns for me.
I'm a sex educator who works exclusively with adults to help them unlearn shame and improve their relationships with pleasure. I believe that sexual health and sexual pleasure are not separate measures, but are two fundamental ingredients to sexual wellbeing.
I've worked with adults from the United States to Turkey, Ecuador to Germany; with teens and the 60+ crowd. My students represent a wide variety of genders, sexual orientations, relationship configurations, and religions. The common denominator is a desire to improve their relationship with themselves!
As a former victim advocate, I specialize in supporting survivors as they navigate their sexuality after trauma, and I bring that same empathetic approach to every class I teach.
Self-Paced Sex Ed • Self-Paced Course
Regular price
$450.00 USD
Regular price
$500.00 USD
Sale price
$450.00 USD
Unit price
per
Sale
Sold out
View full details
"You know how you don't realise you're missing something until you experience it? In a lot of ways, that happened with this school. I'm grateful to have experienced learning alongside others who were just as enthusiastic and curious and open to question everything!"
- 2021 Summer School Participant -
Frequently Asked Questions
Why sex ed for adults?

Most of us don't get high-quality sex ed growing up. Even if we do, we may find ourselves needing a refresher now that we're older! There's no shame in not knowing what you don't know – that's where courses like this come in.
How long will I have to complete this course?

From the time you purchase access to the course, you'll have ONE YEAR to access the content.
Can I join if I live outside the US?

Yes! You can join from anywhere in the world, as long as you can stream video content with your internet connection.
Can I get a welcome box if I live outside of the US?

Yes, but international shipping is calculated by weight and can be quite expensive! It costs approximately $50 to ship the welcome boxes to Canada, exclusive of customs fees. Other countries can expect to pay higher rates for shipping.
Is this course inclusive of LGBTQ+ folks?

Yes! All of my sex ed work is queer- and trans-centered. I never make assumptions about who you are or who you're engaging with. Our examples and case studies will include folks of many different genders, sexual orientations, and relationship configurations.
Are payment plans available?

Yes! Payment plans are available for folks who pre-order access to the course. Your payments will be every other week, and the amount will be based on if you choose to have a welcome box. You can also use PayPal credit.